Coral Gables AC Services - Commercial HVAC Systems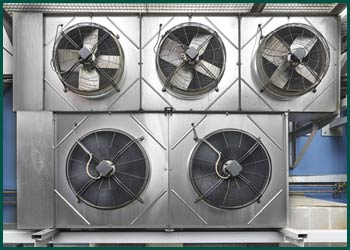 Nothing can be worse than going to work only to find that your HVAC system is not working. The thought of having to spend the next 8 hours sweating in your cubicle can be enough to bring your morale down. Needless to say, there is very little work that might get done too. As a business owner, it is your responsibility to ensure that your employees are comfortable at all times. Also, you would not want to lose out on precious work hours just because the AC malfunctioned. An HVAC system is a crucial aspect of your business. Installing the wrong unit or poor maintenance can put you in serious trouble. This is why it is crucial that you don't compromise with your air conditioner needs.
At Coral Gables AC Services, we are a business ourselves and are well acquainted with the nature of businesses. We are aware of how a defunct AC can wreck havoc in your day to day operations and affect your profitability. We therefore work round the clock to help our customers whenever they need us. When stuck with a malfunctioning AC, all you have to do is call us at 786-438-3694 and we will be with you in the shortest time. With an experience of over two decades in AC services, we are the best known name in Coral Gables, FL area.
We know commercial AC systems, in and out
Commercial HVAC systems are complex and expensive. It is impossible for an untrained person to install or repair it. Such machines are best handled by experts who have in-depth knowledge of the working of the machine. At Coral Gables AC Services, we have experts who have extensive experience in dealing with a wide range of commercial HVAC systems.
Our technicians can:
Repair: Even if you have a well maintained HVAC system, there are chances that sometimes it may stop working. Instead of searching for a new one, give us a call. Our experts will find a way to fix it and restore it to its original condition.
Find the perfect HVAC: With so many commercial HVAC systems flooding the market, it can be quite a task to find something that is the right fit for your company. This is where our expert consultation can help. Our professionals will assess your requirements and find the best match for you.
Installation: ACs are complicated machines and are best handled by experts. If you have bought a new system, call in our experts to install it. Improper installation can lead to a host of problems, so you must take care that it is installed properly for the best results.
Maintenance: Regular upkeep of the system is important to ensure that the machine lasts its lifetime without any issue. Our professionals will inspect your machine thoroughly for any faults and fix issues so that it is in top condition at all times.
Being there for you, 24/7
You might have a business that works 24/7 and you need your HVAC systems working well round the clock. What if your system stops working in the middle of the night? At such times, all you have to do is just call Coral Gables AC Services. We are open at all times and no matter when you call us, we are available to come over and set right your issues.
If you own a business in Coral Gables, FL area, we can be the best AC partner for your needs. Call us at 786-438-3694 now.