Coral Gables AC Services - Coral Gables, FL - 786-438-3694
Several centuries ago no one knew about controlled air conditioning. Tall ceilings, big windows, spacious designs and extensive perimeter exposure ensured that there was smooth air circulation at all times. With time however, all these have changed. With an explosion in population and space constraints, the traditional architecture is now no longer used. The preferences of people have also changed and most now want sleek interiors - and this is how HVAC systems came into existence.
Today, one cannot imagine living through the summer months in Coral Gables, FL without an AC system. Over time, HVAC systems have become indispensable for modern living. So, when you find that your system is malfunctioning, it can create a lot of stress and discomfort. If you ever happen to face such a situation, call Coral Gables AC Services - the most reliable name in AC services.
Whether you need to fix a defunct air conditioner or install a new one, we are available 24/7 for all your HVAC requirements. All you have to do is call us at 786-438-3694 for any help that you might need with your machine.
Who are we?
We are the foremost air conditioning service company in the region. We have been working here for the past two decades and have built a solid reputation for our impeccable services. We cater to a broad range of residential and commercial HVAC requirements. We have on board a team of trained and experienced professionals who are highly adept at handling all kinds of HVAC equipments. They are equipped with in-depth knowledge of the machines and carry high-tech equipments that enabled them to offer the best quality work.
From installing a new machine to bringing a dead one back to life to consultation, we offer an extensive array of services to both residential and commercial sectors. No matter what you are looking for, we are the best one-stop shop for all your HVAC needs.
The 3 R's of our service:
Responsiveness:
Imagine a situation when your air conditioning gives away in late night or just moments before an important office meet. In such cases, when you cannot put up with any kind of delay in service, call us. We work at all times of the day and night, and have over the years earned the trust of the residents as the most responsive company in the region. We have a team of experts who are ready 24/7 for dispatch in less than 20 minutes.
Reliability:
When temperature is in extremes, and when your air conditioner gives away, you would do anything to get it up and running again. There are some unscrupulous companies that take advantage of the vulnerability and helplessness of their customers at such times. At Coral Gables AC Services however, we go by a strict code of ethics. Our business is built on trust and dedication and we will never stoop to extract money from you through unlawful ways. With us, you can rest assured of reliable services.
'Response'- ability:
It is not uncommon for customers to find that a technician who was supposed to reach their place in few minutes has taken a couple of hours to arrive. There are many such companies that make tall claims about fast service, but living up to it is the difficult part. At Coral Gables AC Services we do not make any false promises. We live by what we say. We have with us a fleet of mobile workshops and reach you in less than 30 minutes of your calling us.
What we do?
Repair defunct air conditioning systems
Clean HVAC air ducts
Maintenance services
Indoor air quality enhancement
Repairs and replacements of components
HVAC systems installation
Condenser/compressor repairs
Regular tune-up for AC units
Thorough filter cleaning
Refrigerant chanrging
24/7 AC services
Keeping up absolute comfort, always
Regular checkups and maintenance can help extend the life of your HVAC system and prevent it from breaking down all of a sudden. With our fast and efficient service available at all times, you will never need worry about having to face discomfort in the intense heat of the summer. No matter what kind of AC service you are looking for in Coral Gables, FL area, we offer them all.
Facing problems with your heating/cooling machine? Call us at 786-438-3694 for the best help.​
Contact us
Google Map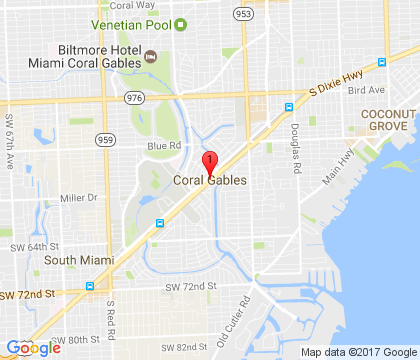 Get in touch
Coral Gables AC Services